BVICE Golf Tournament Brochure
DistanceWeb has developed an updated brochure for Boulder Valley Ice at Superior and their annual Golf Tournament.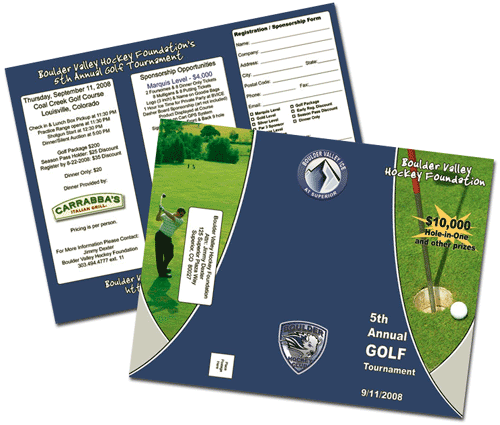 As you can see, this is just variation of the design from the Middle School Hockey League brochure.  It's a nice benefit to develop a style and design that you can use troughout your print communications.
If you are in need of a brochure or flyer design, let us know!  We'd love to help!