Hygiene Family Foundation Event Invitation
DistanceWeb just completed a print invitation project for a local non-profit – the Hygiene Elementary Family Foundation.  As we've said before one of the things we love about design work is drafting composite options for our clients to review, based upon their creative input, and see if we can hit on something that completely satisfies their desires.
In this case the event is a social with wine and cheese – and live entertainment – a jazz ensemble.  Here are a few quck comps we presented: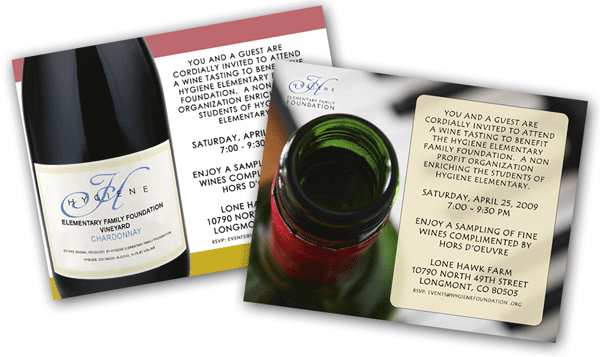 Those didn't quite hit th emark for our clients, but this one did: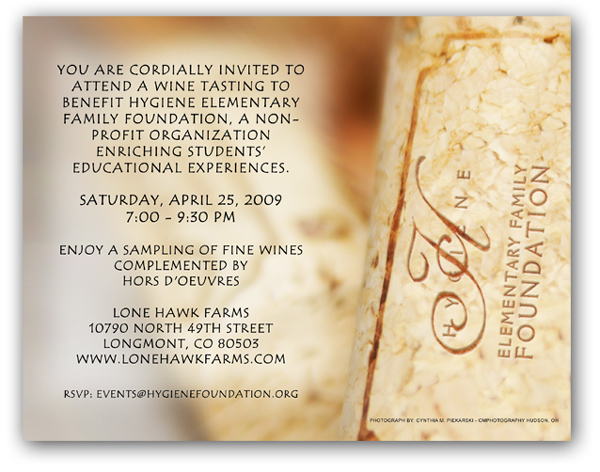 There are lots of pre-made, generic invitations available in stores and online, however a custom invite can add great value to your branding and presence.
If you are interested in a custom invitation for an event, let us know –  we'd love to help!