Kids-Sports Flyer / Poster
DistanceWeb once again developed the promotional print material – a poster/flyer – for the Kids-Sports Foundation annual "Night Out".  These events have always been great fun – and effective fund raisers.
A change from previous years, this years event centered around the NCAA National Championship football game, rather than a professional NFL game.  The title game was the Orange bowl this year – so that was an easy play for us – who doesn't like to put a big orange on their poster?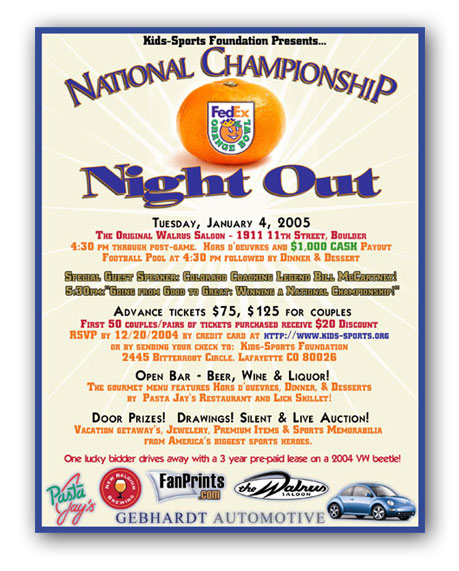 We love pulling these promotional materials together – if you need a quick flyer or poster for your business, give us a call!