BVICE MSHL Promotional Poster

DistanceWeb did the original design and recently updated a promotional poster for Boulder Valley Ice at Superior.  The Middle School Hockey League is another one of the continued successful programs put on by the good folks at BVICE.
The primary change for this years version was adding the ice texture background: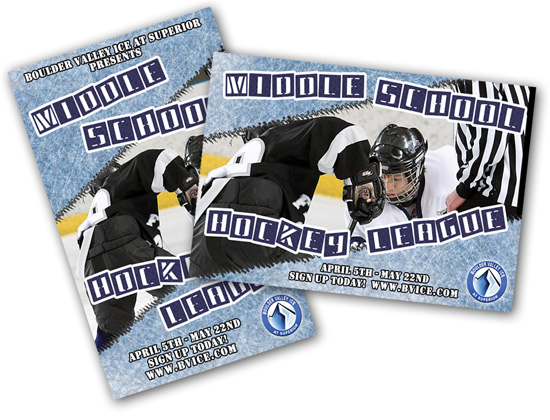 Looking for a poster or flyer design that you can get some mileage out of?  Contact us, we'd love to help!