FanPrints.com Logo (and more…)

DistanceWeb developed a corporate logo for the FanPrints, LLC.  FanPrints was a fun startup in the sports affinity market – producing business-like cards for parents to showcase their children and their collegiate sports loyalties.
As we've said before, one of the best parts of the logo design process is the preliminary sketching and the preliminary computer illustration work.
In this project, we had a lot of rough concept comps in play, you can see some preliminary brainstorming sketches here: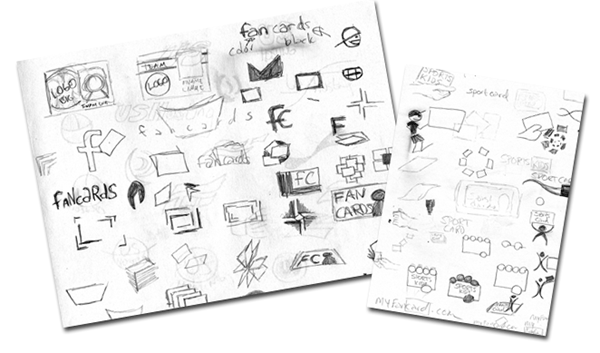 We started working with FanPrints as they were building their business model – this can be a challenge at such an early stage, but fun as well.  For one thing, the name of the company/product kept changing.  Was it Bragging Rights, LLC or MyFanCard LLC, or FanPrints, LLC, or something else?
We had fun keeping up with the process and brainstorming – here is a Bragging Rights concept: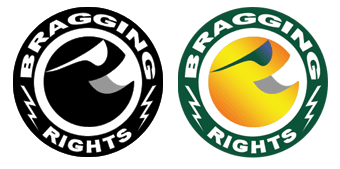 The Bragging Rights name was tossed, and MyFanCard and the other options remained:

Alas, none of these names stuck, ultimately FanPrints, LLC was selected, and after presenting modified versions of the above concepts to the client and going through interations based upon feedback, the process results in a great logo: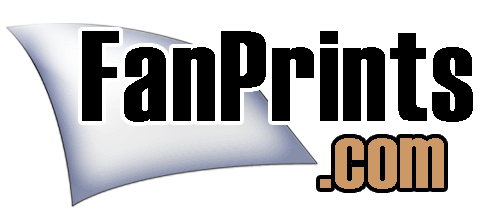 The logo works well in black and white (all logos should) and played well in color and on color backgrounds – here you can see a web use with a "Powered by" bug for web pages as well as an HTML email header for Shipping Confirmations:

Need a logo? Contact us – we'd love to work on bringing the vision and mission of your organization to life!