Full Court Development Website
DistanceWeb has developed a blog-based website for Full Court Development, a coaching and training foundation and business operated by Chase Graves of Boulder, Colorado.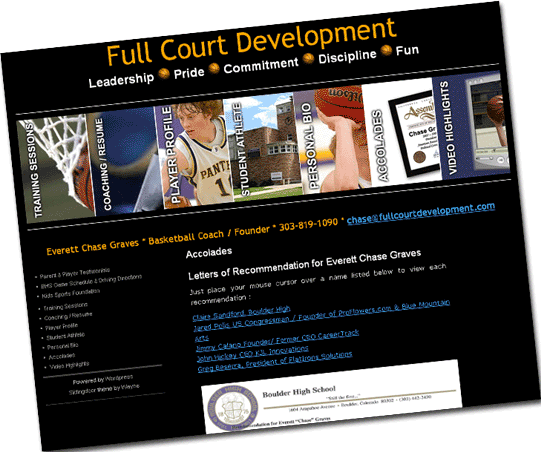 The site is based upon WordPress – using template modified from the Slidingdoor theme by Wayne. Basing the site upon Word Press allows for ease of updating the information by the client.
If you are interested in a quick, easy to use WordPress blog or website, contact us right away.  We're happy to work with you to build your site!