Highlands Holiday Party Email Invitation
DistanceWeb developed this email invitation for Kevin Joseph of Event Savant.  Developing HTML for use in email can be a bit tricky – different email applications render HTML differently, and generally speaking is more restrictive than web browsers.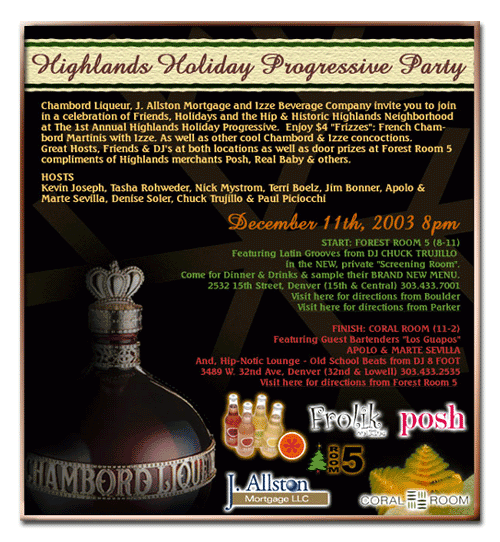 This was a fun invitation to develop and it was done on a tight timeline – a rush request.  While it is always better to have ample time to address a project, DistanceWeb is happy to jump in on any emergency project you have.  Contact us any time in an emergency!