Kids-Sports Monday Night Madness 6 Poster / Flyer
DistanceWeb was proud to again be selected by Kids-Sports Foundation for designin the  the promotional print material – a poster/flyer – for their ongoing and successful "Monday Night Madness" event.
This year our design used a high contrast color set for maximum eye-catchability.  As well we used a fitting stock photo with some stylization that created a nice effect.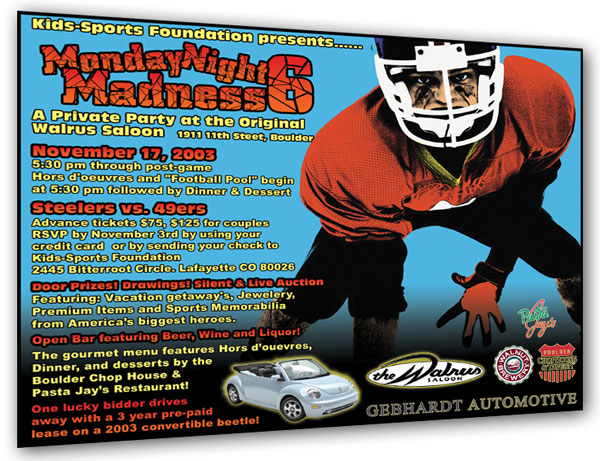 The poster/flyer concept for Kids-Sports is also adapted into HTML email for invitations and for online registration branding.
We love pulling these promotional materials together – if you need a quick flyer or poster for your business, give us a call!