Boulder Hockey Club Banquet Flyer
One of the greatest things about Graphic Design is how easy it is to create a compelling, attractive promotional piece using just the key information about your event.  Recently BVICE presented us with a need on very short notice to promote a celebratory banquet the Boulder Hockey Club was hosting.
Fortunately, the important and difficult work of orchestrating the actual banquet has already been taken care of.  Now, with the key information and some general direction, DistanceWeb was able to quickly take this: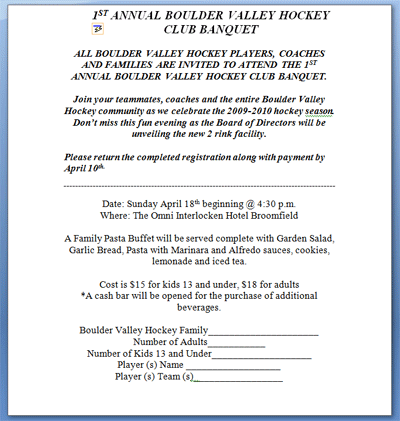 And present these options to BVICE.  given the short time frame, they quickly provided one round of iterative suggestions and we settled on the piece on the right side: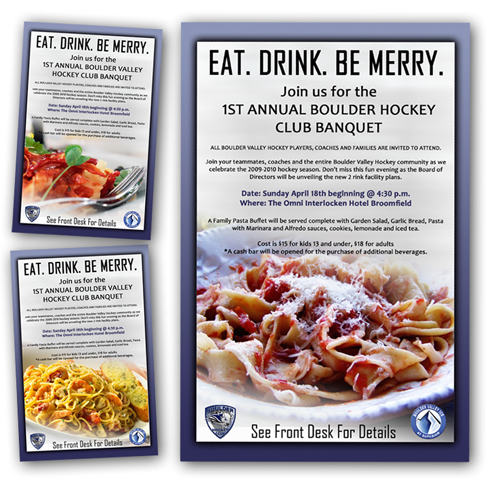 Our sense is that this flyer and poster will attract eyes (and salivary glands?) and help grab attention and spread word of their event.
If you need a quick flyer done, and have all the basic information ready to go – contact us – we'd love to help you promote your event!