BVICE Golf Tourney Brochure & Poster 2009
DistanceWeb did the original design and recently updated the Boulder Valley Ice at Superior three-fold brochure.  The annual Golf Tournament is in its' Sixth year – yet another one of the many successful programs put on by the good folks at BVICE.
The look and feel on these still work, though we opted for some different photography on the back side of the three fold.  As well, we replaced the normal golf flag stick with a hockey stick!  Duh – why didn't we think of that before?  This gives it a bit more of a tie in to hockey, that is fun, but not too extreme.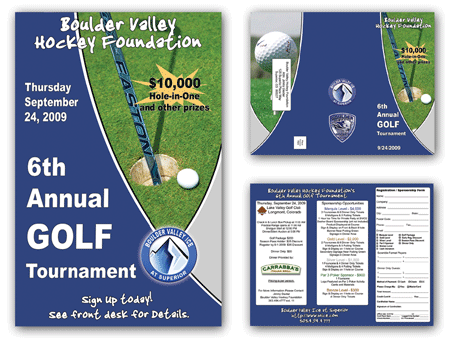 Looking forward to next year – we'll see what kind of changes are in store then!
Looking for a brochure or flyer design that you can get some mileage out of?  Contact us, we'd love to help!