DistanceWeb did the original design and recently updated the Boulder Valley Ice at Superior three-fold brochure.  The Middle School Hockey League is another one of the many successful programs put on by the good folks at BVICE.
The outer portion features the updated BVICE logo and the inner is largely unchanged, save for basic text edits regarding details for this 2009 Spring season: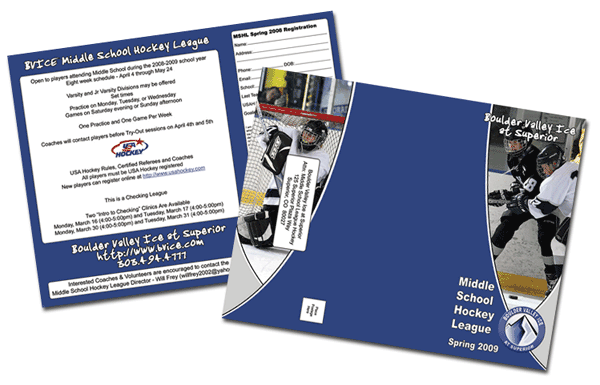 Looking for a brochure or flyer design that you can get some mileage out of?  Contact us, we'd love to help!