Kids-Sports Monday Night Madness 7 Poster / Flyer
DistanceWeb once again developed the promotional print material – a poster/flyer – for the Kids-Sports Foundation annual "Monday Night Madness" event.
These events have always been great fun – and effective fund raisers.  This years event was back to Professional Football – centered around a Monday Night NFL matchup.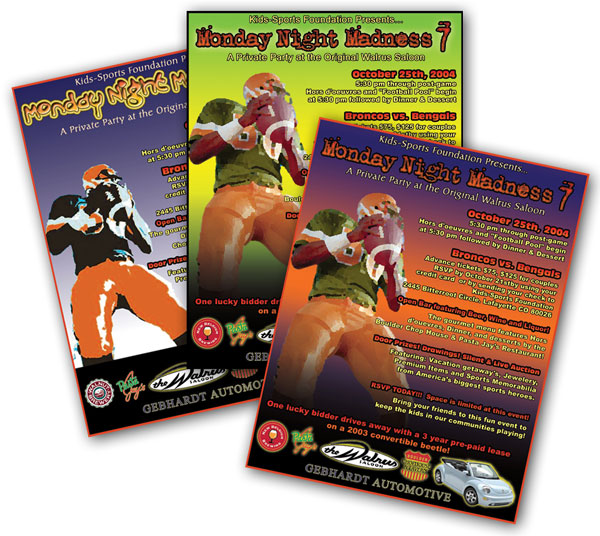 One of the fun parts of the design process is developing variations of concepts.  Once a concept is chosen, then, playing with stylistic variations on that concept becomes the next enjoyable part of the process.  Above you can see a few of the composites that we generated for Kids-Sports to review, provide feedback, and approve.
We love pulling these promotional materials together – if you need a quick flyer or poster for your business, give us a call!