Longmont Tigers Baseball Website
DistanceWeb has developed a blog-based website fo the Longmont Tigers, a local youth competitive baseball club.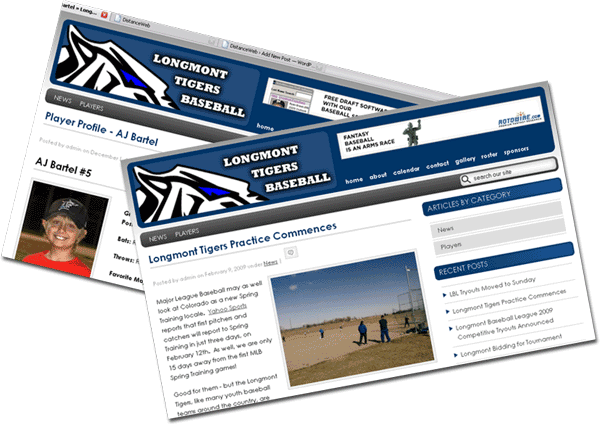 With the website, the Tigers can keep their parents, families, team sponsors, and the local communitiy up to date on the teams progress and success through the season.
The site is based upon WordPress – using template modified from Balance of Blue
by Brandon Cox.  Basing the site upon Word Press allows for ease of updating the information by the client.  They can post news stories, edit player profiles and update other information with ease.